Otixo: all cloud services into a single app for Windows Phone 8
Lands on Windows Phone 8 a new and useful application to manage quickly and in one place all the services of the most famous cloud-storage as OneDrive, DropBox, Google Drive and - as you can see - even Facebook .

Otixo , which anticipates so CloudSix , allows to manage all the folders in our account, giving you the ability to download files, photos, videos, music and documents of any kind on our Windows Phone or within the application itself.
You must register an account Otixo, then you can easily do log in on your space cloud and manage folders and data between the one and the other quickly and easily.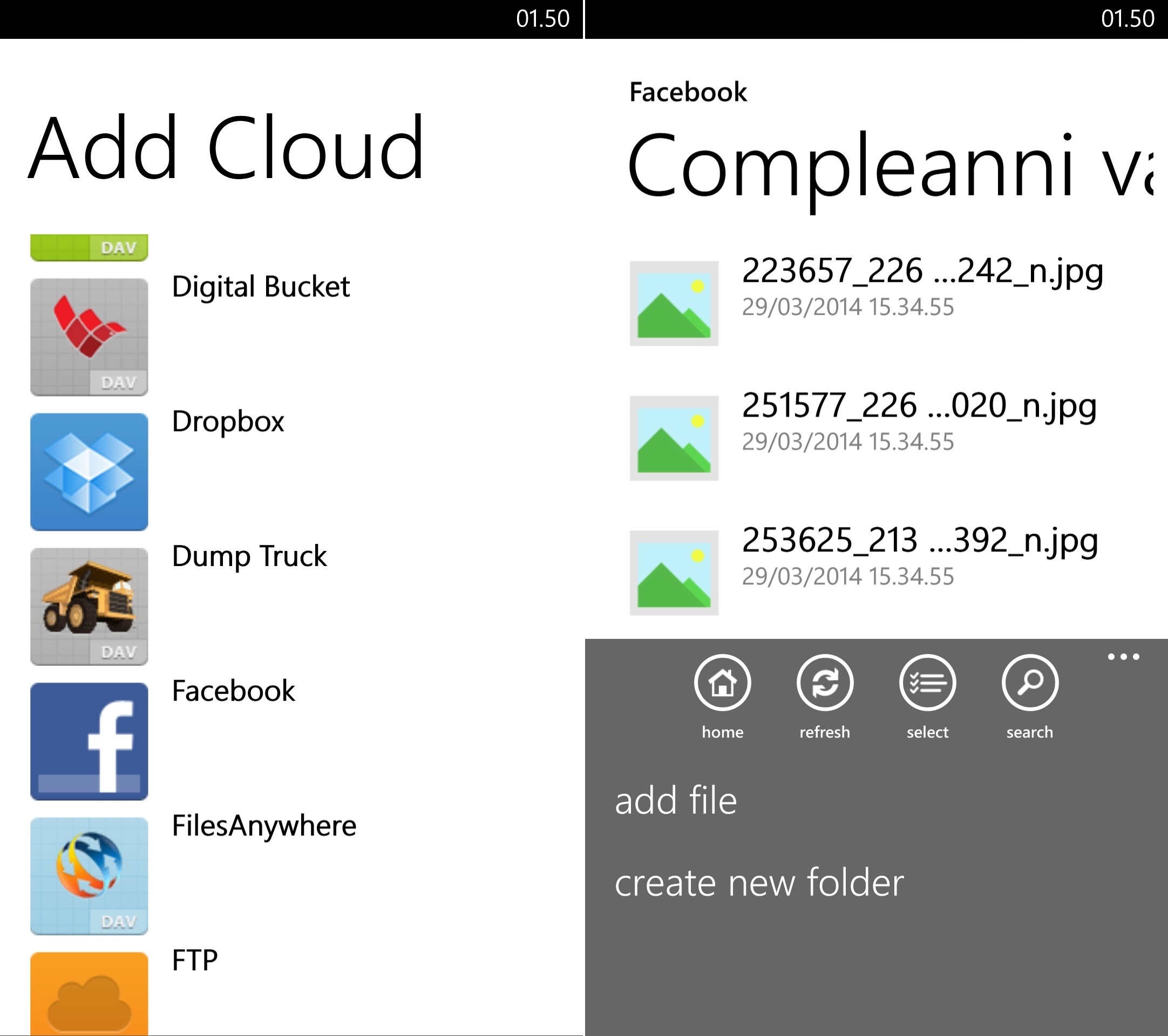 Below is a list of all supported services:

Dropbox
Google Drive
OneDrive
Facebook
SugarSync
Picasa
WebDAV
FTP
Cubby
Huddle

Alfresco
Amazon S3
OwnCloud
Dump Truck
FilesAnywhere
CloudMe
UbuntuOne
Yandex

MyDrive
OnlineFileFolders
GoDaddy Online
Layer
4shared
Digital Bucket
GMX.DE
WEB.DE
CloudSafe

HiDrive
Deutsche Telekom Media Center
Bitcasa
The ability to create new folders, rename, delete or add files and photos, to move from one folder to anotherand find what you're looking for with the magnifier function makes Otixo one of the most comfortable to handle our "clouds" preferred in a single app.
Otixo is available for free on the Store of Windows Phone 8. Find the download link at the bottom of the article.
DOWNLOAD : OTIXO